Welcome to our Farm!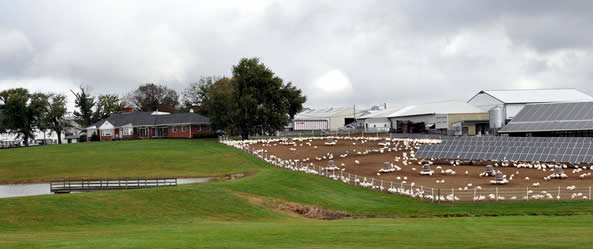 At Maple Lawn Farms, we take pride in having the very best free range all-natural turkeys.
We offer fresh turkeys for sale in November and December and fresh frozen throughout the rest of the year.
If you would like to order a turkey, please call 301-725-2074.