Welcome to our Farm!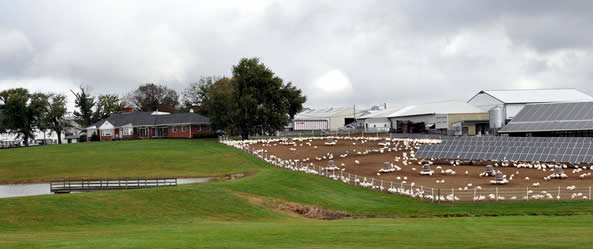 At Maple Lawn Farms, we take pride in having the very best free range all-natural turkeys. We offer fresh turkeys for sale in November and December and fresh frozen throughout the rest of the year.
We are currently taking online requests for Holiday turkeys.
Click here to place your turkey request.
Our December hours are:
10am - 2pm
Monday, 12/15 - Wednesday, 12/17
9am - 3pm
Thursday, 12/18 - Friday, 12/19
7am - 3pm
Saturday, 12/20 - Tuesday, 12/23
7am - 2pm
Wednesday, 12/24
If you need to pick up a turkey any other day, please email us.
Thanks and happy holidays from the Iager family!